Welcome to the Goodfellow Library!
2016 Summer Reading Program
Tuesdays at 9:00am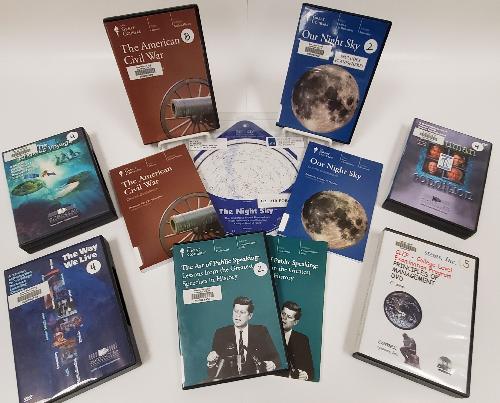 Expand your horizons with The Great Courses!
Check out one of our over 40 new DVD titles.

Click on the image above for a list of available Great Courses at the Library.



New Laptops!

The Library now has four new
HP Probook 640 Windows 10
laptop computers
available for checkout.

Charging Station

The Library now offers a courtesy charging station for your portable devices. It is equipped with connections for Apple devices as well as the common USB adapters for Android, Kindle, and
Windows Phone devices.






Aero eReaders

Check out an Aero portable
eBook reader. Aeros feature
e-Ink displays giving them
days of use on a single charge.
Each Aero is pre-loaded
with 200 titles.

Click here for a list of titles.


Click on the Photos Below to see Larger Versions...
The Book Stacks
Reference and Catalog Stations
The Children's Library
Teen / Young Adult
DVDs
Computer Stations
Customer Service
(Fax, Copy, Digital Sender)

Magazines
Get homework and studying help from a professional tutor any time you need it.
FREE for students in Army, Navy, Air Force, Marines, National Guard and Reserve families. Expert tutors are online 24/7 and available
to help in more than 16 subjects,
including test prep, proofreading, Math,
Science, English and Social Studies.